Backed by a highly skilled & experienced workforce of 1200 employees, and a factory of 12 000 square meters, CRJ Tunisia offers a 'Full Service Package' covering the entire manufacturing process from sourcing and design to the packaging of the final product.
CRJ continuously innovate to improve its services and products, while ensuring high & consistent quality for its clients around the world.
SOURCING & PRODUCT DEVELOPMENT
We help you create or adjust your patronages, while taking care of the sourcing and development of your accessories, fabrics and embellishments.
Production of high and constant quality of denimwear and sportswear through efficient, innovative and sustainable processes.
WASHING, DYIENG AND SPECIAL EFFECTS
We use the latest sustainable technologies and processes with consistent quality assurance.

Final products are examined, inspected and developed within the framework of ISO quality management system and delivered 'Retail Ready' across the globe.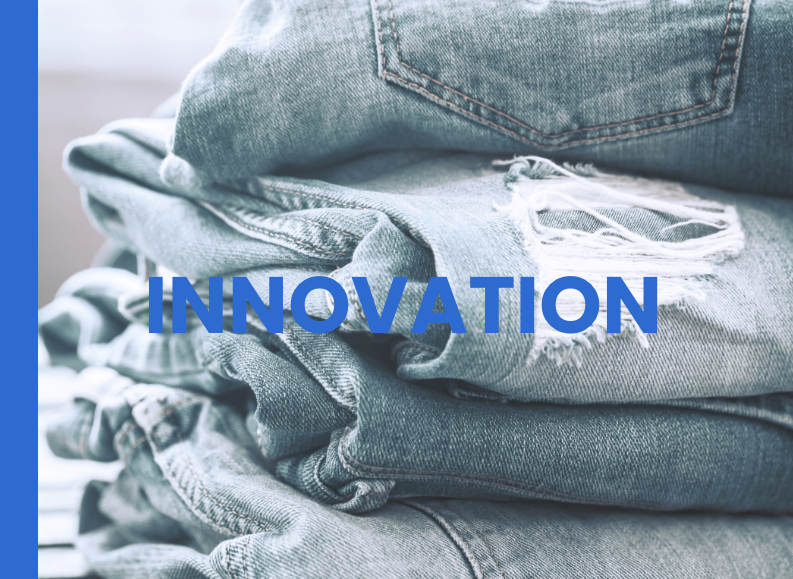 INNOVATION
We are constantly innovating to improve our processes and products, taking a rigorous approach to keeping abreast of the latest innovations and tendencies in Accessories, Fabrics, Techniques, Washes, equipment and management software.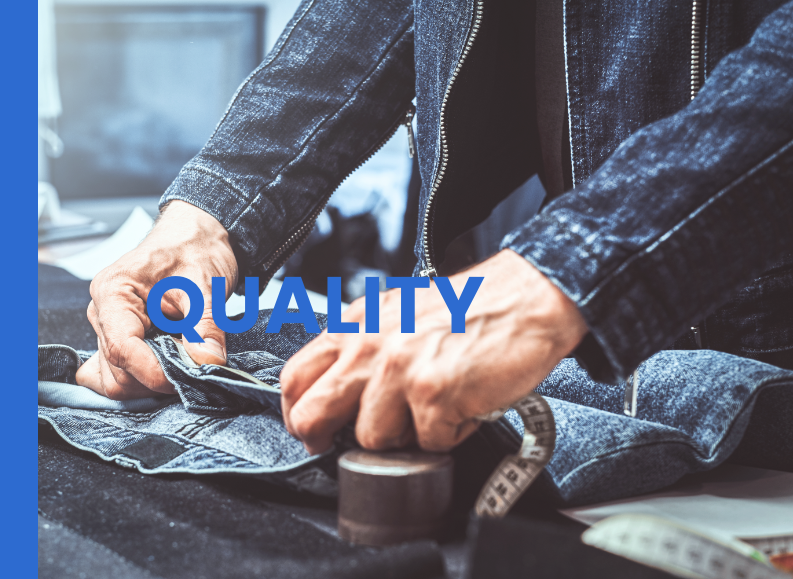 QUALITY
CRJ has a quality control system that covers the entire production cycle – From sourcing and design to the packaging of the final product. All processes from receiving raw materials to the final product are reviewed, inspected and developed under the ISO & GOTS quality management system.
Quality is the main pillar of our success.
We provide exceptional reliability and flexibility to our clients throughout all processes, responding quickly and flexibly manner to client requirements.

We provide our clients short lead time services with a steady production of 3 to 5 weeks to enable our customers to take their brand success to the next level.
SUSTAINABILITY & SOCIAL RESPONSIBILITY
At CRJ, we have a long-lasting commitment to environmental sustainability with the vision to become one of the leaders in the sustainable movement in the Textile industry. CRJ possess a large spectrum of recognized certifications in the fields of sustainability, social responsibility, product quality, human rights and anticorruption. We are equipped with the latest modern and sustainable including Laser, E-Flow and O-zone and Eco Stone Wash machines.
Safety, health and the environment are of paramount importance for CRJ.
We have a long-standing commitment to environmental sustainability and are among the leaders of the textile sustainability movement in North Africa.
All of our departments are in compliance with factory laws and have been regularly judged by social audits.
The CRJ is committed to following and defending the best practices of all accepted international standards and conventions, including ISO 9001, ISO 14001, ISO 45001, GOTS, BSCI, OEKO-TEX standards 100, and the UN GLOBAL COMPACT principles.